Acne can be a difficult thing to deal with. It can affect your self image, and it can cause lingering scars if not treated properly. This article can help you better understand acne and the things you can do to deal with it and treat it. By learning to handle acne, you can learn to overcome it.
When you have a acne problem you should limit the amount of cosmetics you use on your skin.
If you do decide to wear cosmetics make sure that it is completely removed from your skin by the time you go to bed. This ensures that your skin can breathe and your pores do not clog.
If your acne is extremely bad, go to a dermatologist or a doctor. Pills for acne exist if you have tried creams and lotions with no results.
Your acne is probably caused by a hormonal unbalance that can be fixed by taking certain pills prescribed by your doctor. Make sure you understand what is in these pills before you take them.
1. Change your pillowcase everyday.
Oil, bacteria, sweat and other impurities can build up on your pillowcase. Then, every time you lie down on your bed these impurities are transferred onto your skin and can cause acne outbreaks.
If you don't have many pillowcases use a clean towel over your pillow instead.
2. Try different medication
If you're looking to get ride of acne as an adult, try a medication different from the ones targeted towards teenagers.
A lot of acne medication developed for teenagers is formulated for lessening the appearance of large pimples overnight, and can be harsh to sensitive skin. Look for formulations made for adults, which usually contain sulfur as the active acne fighting ingredient.
For athletes who struggle with acne, remember that sweat can clog your pores and increase break-outs.
To mitigate damage to your skin caused by lingering sweat (especially from helmet buckles and pressing football chin-straps), wipe your face as often as possible while playing. Also, try to gain access to water and rinse your face, as time allows.
3. Avoid whitening toothpastes
If you experience a lot of acne outbreaks near your mouth, you should stop using whitening toothpastes or other tooth-whitening products.
The chemicals used for whitening teeth can irritate the skin and make it vulnerable to acne infection. Whitening toothpaste also contains abrasives that can damage the skin, accelerating the spread of acne.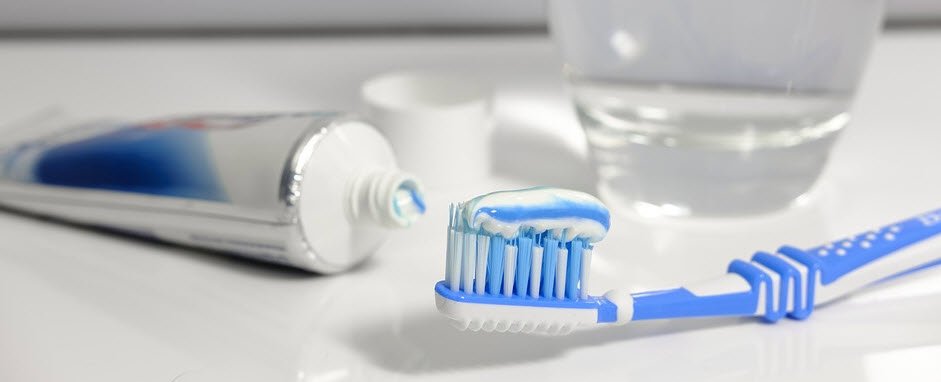 4. Use minimal makeup
A clean and natural look is best if your skin is prone to acne. Makeup can clog pores and cause more pimples, even when you're just trying to hide the ones you already have.
Makeup applicators, such as sponges and brushes, tend to spread the bacteria. Throw out any applicators you are currently using and don't apply makeup again until your skin is totally zit-free.
5. Drink more water
If you suffer from embarrassing acne or obtain the periodic acne, there are ways to prevent these acnes and maintain clear, beautiful skin. By drinking a great deal of water and washing your face without over drying out it, you can get on your way to clear skin.
6. Choose good soap
To decrease or remove your acne, you should learn how to wash your face efficiently.
Choose a soap that's not too greasy and not too dry. Look for a brand name that promote a neutral PH. This should not have actually any influence on your skin. Wash your face at least twice a day.
7. Avoid stress and anxiety
Decreasing difficult situations in your life can also decrease your chance of developing acne.
Although stress does not straight lead to acne, a great deal of harmful practices developed during stress can. Many people also increase their oil development when confronted with stress. Eliminating stress to the very best of your capacity can actually have favorable impacts on your skin tone.
8. Be careful while using Anti-biotics
Counteract the antibiotics you're taking with probiotics to effectively eliminate acne.
Many people take prescription anti-biotics to assist with their skin problems, but these pills also get rid of the germs in your body. This causes acne because you cannot expel waste as well, and it appears through your skin rather.
9. Drink apple cider vinegar
Drink apple cider vinegar to decrease acne outbreaks, dermatitis, or various other skin problem.
Apple cider vinegar may be hard to drink by itself, but try including it to a mixed fruit smoothie to obtain all the results without the harsh preference. Along with more clear skin, you might notice silkier hair and shinier nails.
10. Shave Gently
Guys that experience acne outbreaks should shave gently to always keep from reducing the complete their acnes.
If the beard is saturated thoroughly with mild soap and water before the application of shaving cream or gel, this will make the light shaving also easier and promote better acne skin treatment.
Furthermore, If you're a lady and you are using the tablet Accutane (or any one of its common forms) to treat your acne, ensure that you avoid maternity throughout your therapy duration. Ensure you have a 2nd form of protection against pregnancy such as birth control. If you take the tablet for acne and get expecting, your baby has a high risk of being deformed.
If you're suffering from severe acne, it may be greatest to create a visit with a skin specialist.
They can prescribe a prescription medication that will be more helpful for clearing up acne, and often times will be protected by your medical insurance carrier. Ask friends or family for a suggestion to a great doctor.
While you might need to hold your horses, it is possible to get rid of acne. If these tips don't help, try visiting a physician and see if you can get a prescription to fight extreme acne. Remember the tips in this article to assist you obtain beautiful skin!
Suggested Read: How You Get The Acne Free Skin – Follow Easy Steps
As many people know, acne can be a difficult thing to deal with. By heeding the advice in this article, you can learn how to deal with it in a way that it can be controlled. This can help you to clear up your skin and feel better about yourself.
You may also like: